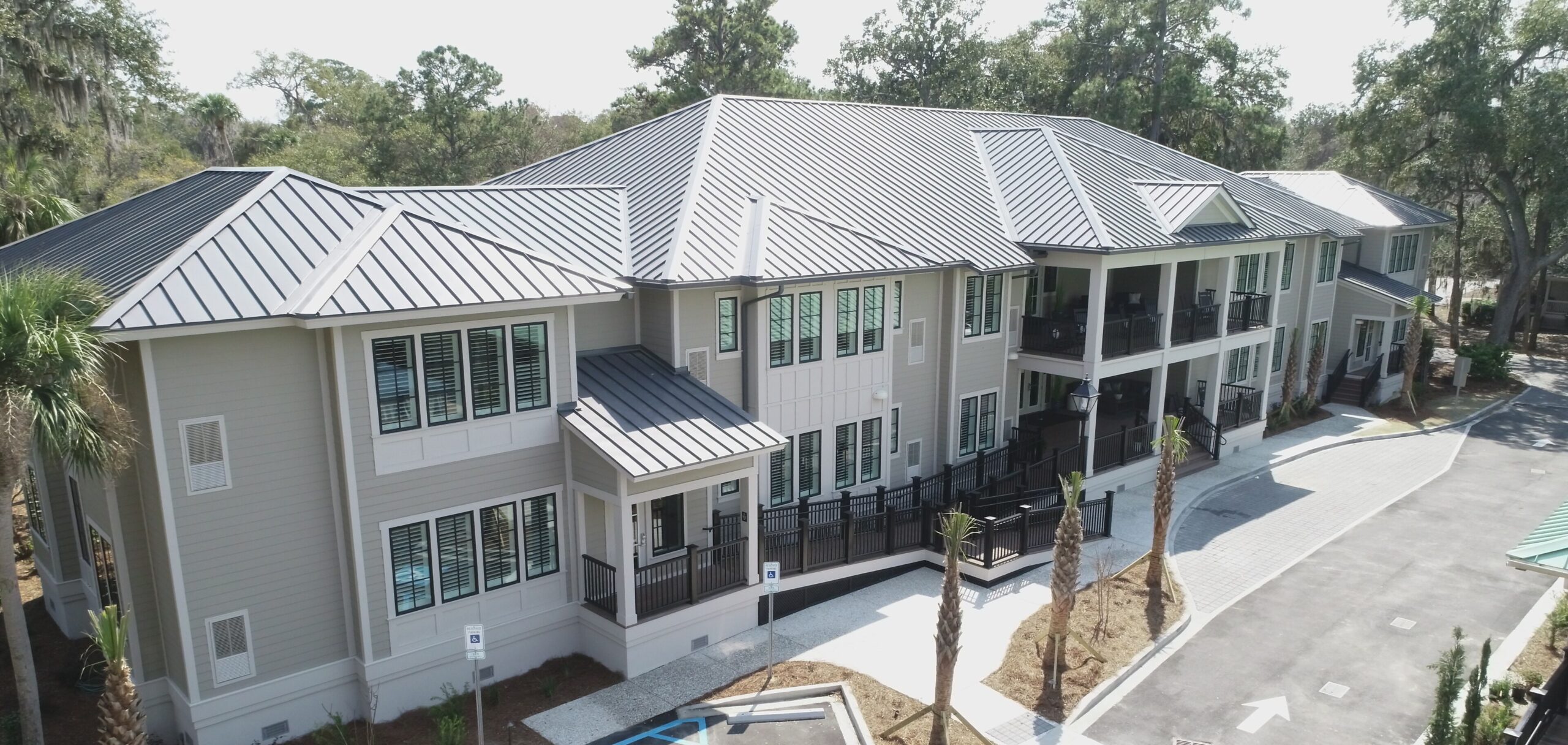 The Sweetgrass Inn
Hilton Head Health's
New On-Site Lodging
Nestled on the south end of Hilton Head Health's campus, The Sweetgrass Inn offers a relaxing setting for guests to rest and recharge. Its name is inspired by the artistry of the local Gullah people who, for hundreds of years, have woven the strong, yet pliable leaves of this indigenous plant into beautiful and useful baskets. Sweetgrass baskets will be included as part of the décor to highlight Gullah heritage and the beauty of this tradition, as well as to serve as a reminder that strength and flexibility, both inner and outer, are the foundations of a healthy and productive life.
Comfort King Rooms
The Comfort King room is your most economical room type, featuring a King bed, a walk-in shower, a mini-fridge, and more.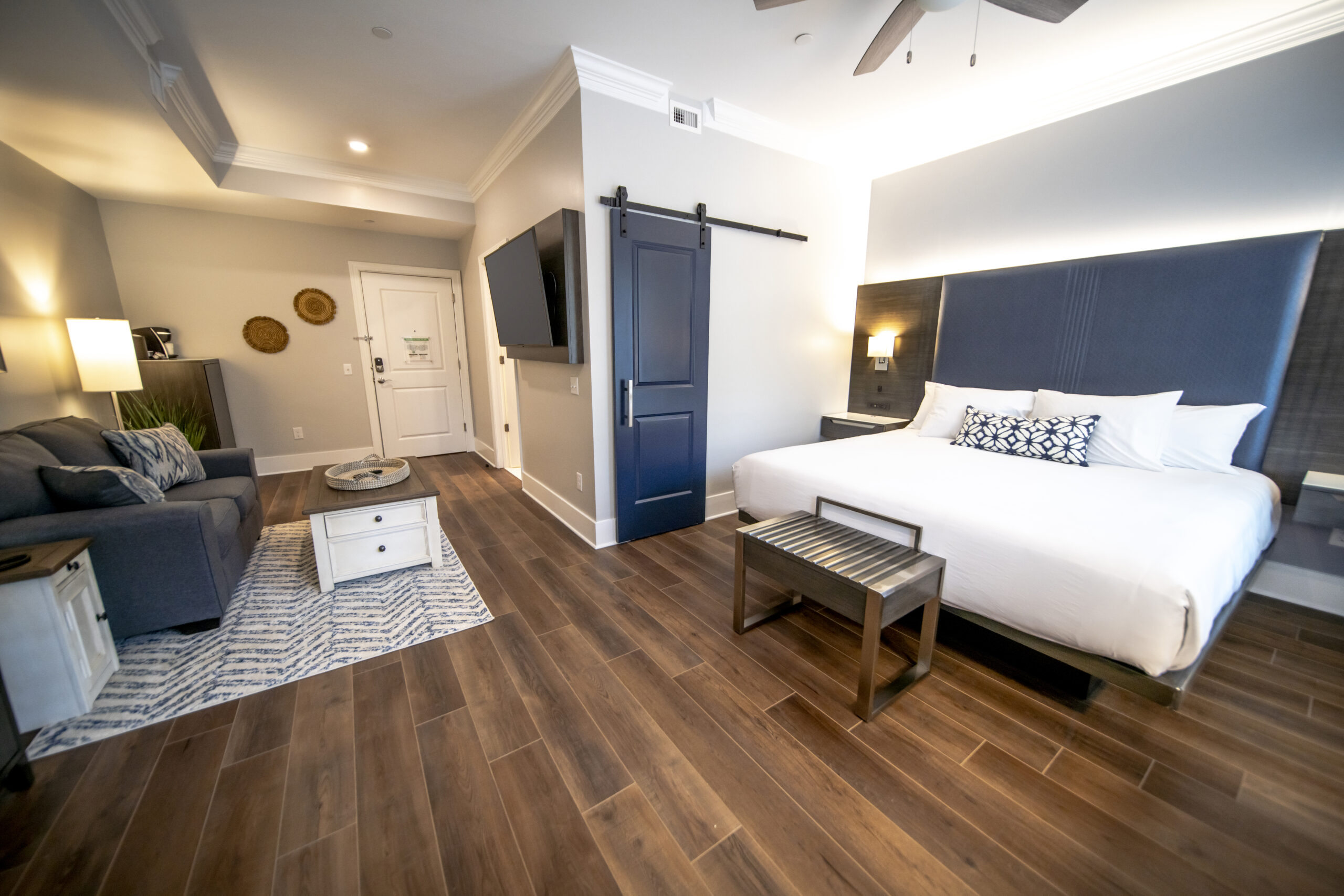 Signature King Rooms
If you need more room, try our Signature King room, featuring a sofa, an enlarged walk-in shower, and an in-room washer & dryer.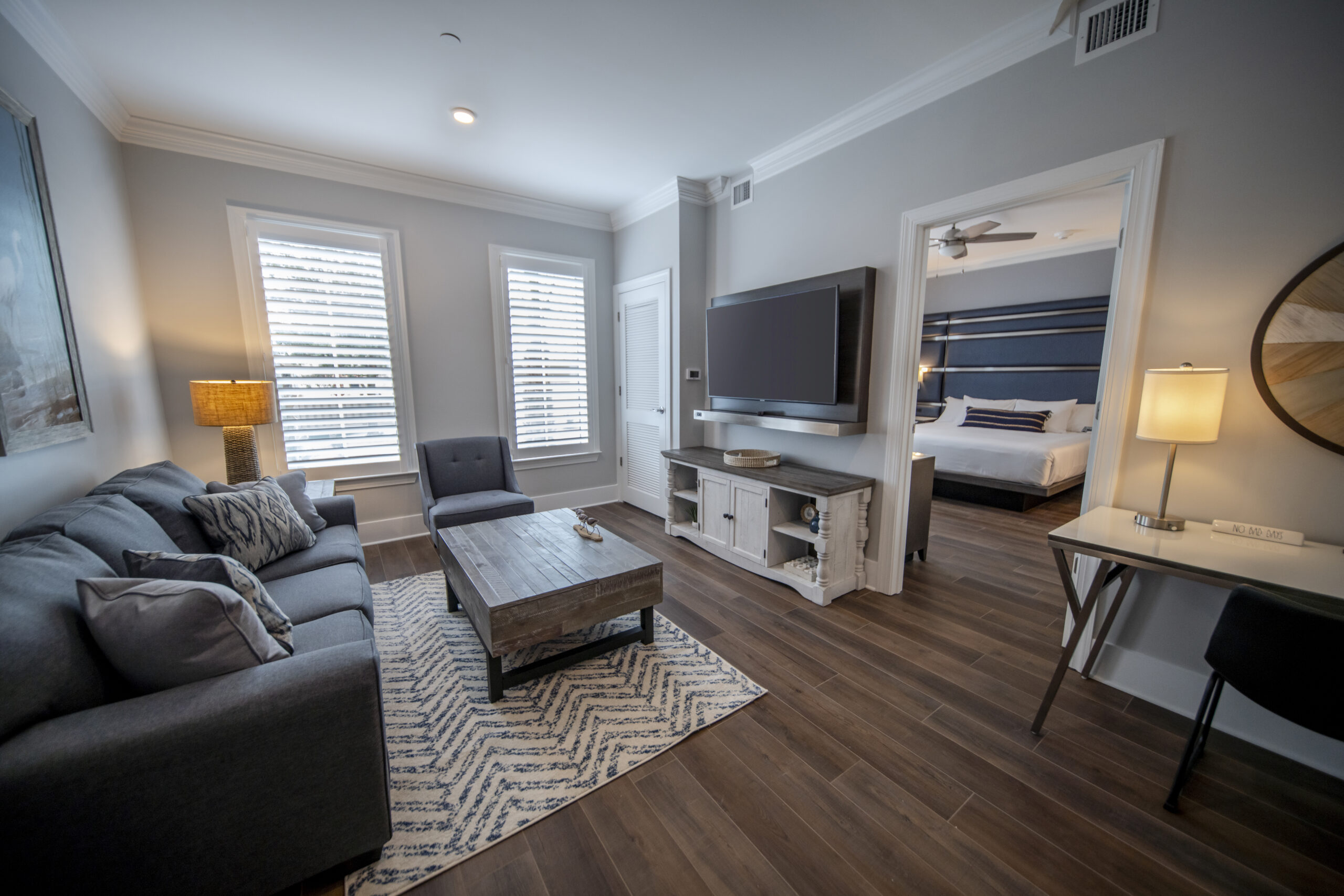 Sweetgrass Suite Rooms
For the ultimate experience, our Sweetgrass Suite offers all the comforts of home, including a separate living area, two smart TVs, and more.

Hilton Head Health: America's #1 Weight Loss and Wellness Resort